About Us
We have been making dollshouse miniatures for 30 years, selling by mail order
and
direct to
collectors
at
many
specialist miniatures fairs in the UK.
The fine quality of our products is maintained by making everything ourselves,
enabling you to order with confidence.
In the unlikely event that you are not completely happy with your
ordered/commissioned items, we offer a full refund or replacement,
including any postage costs, on return of goods.
World Of My Own
(Ann Lucas)
available in a wide variety of costumes
and also
undressed dolls and kits for you to dress.


designs and made in a fine-grained
wood for you to paint, stain
or polish to your own requirements.
We also work together on special projects and commissions for customers.
We have both made pieces for displays, exhibitions and museums over the years,
including the wonderful display at
Leonardslee Gardens in West Sussex.
We
attend a number of fairs including the Kensington Festivals and Miniatura.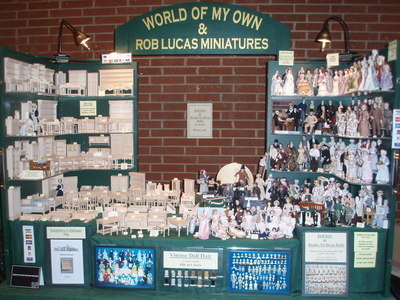 Following life-long interests in all types of crafts, we formed World Of My Own
in the mid 1980s and
attended our first dollshouse show in 1987.
Over the years, we have made a wide range of miniatures
including
highly detailed houses that Rob used to make.
We now mainly concentrate on the dolls and furniture
but will always accept
a challenge.
Below is a brief history in pictures.
Magazine articles and features
Tudor House made by Rob in 1995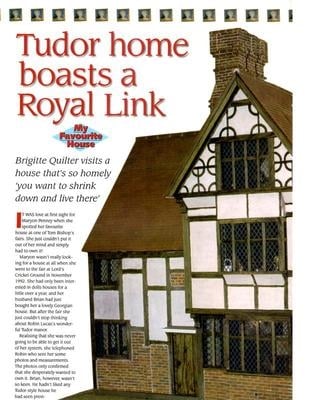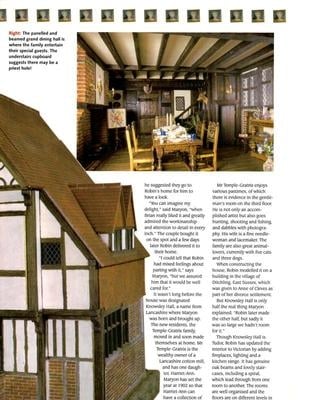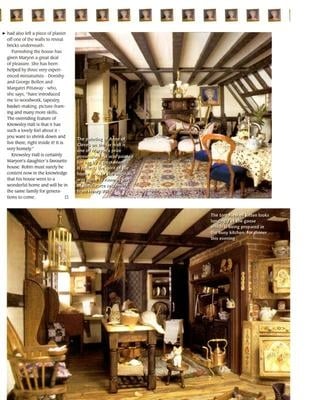 Article from Dollshouse & Miniature Scene Issue 1 1997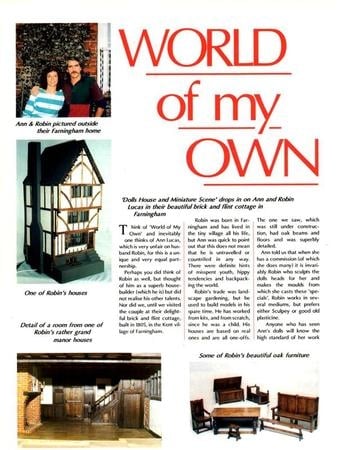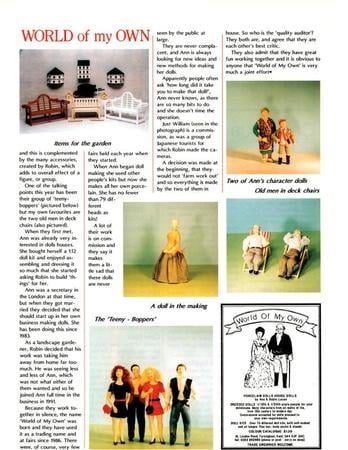 Article from 1997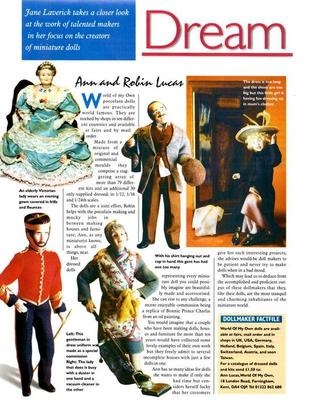 Article from 1995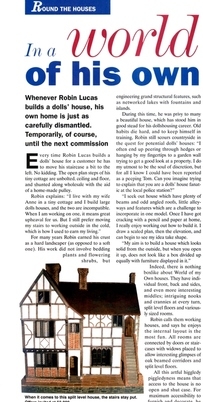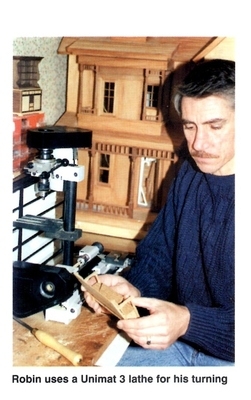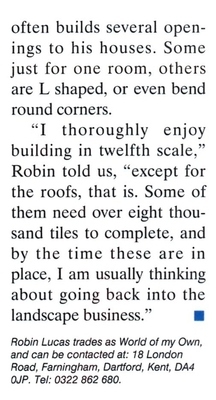 Article from International Dolls House News 1994
Some of the houses made by Rob in the 1980s and 1990s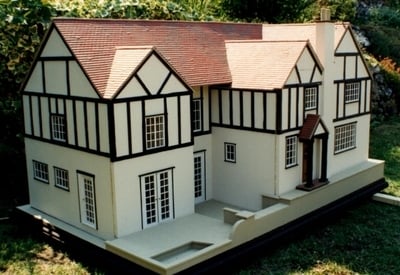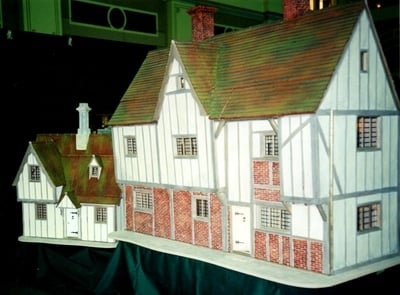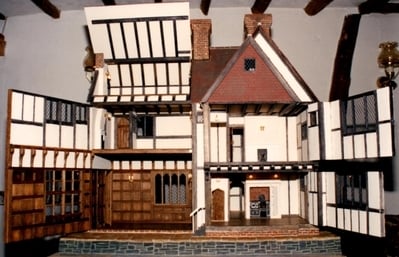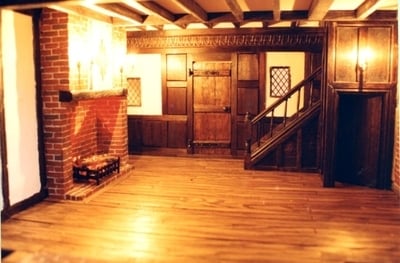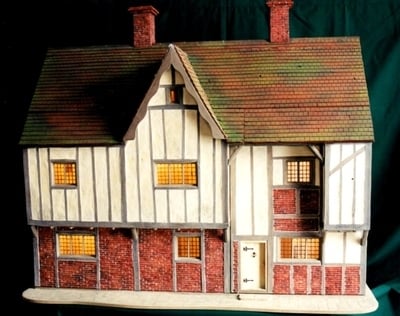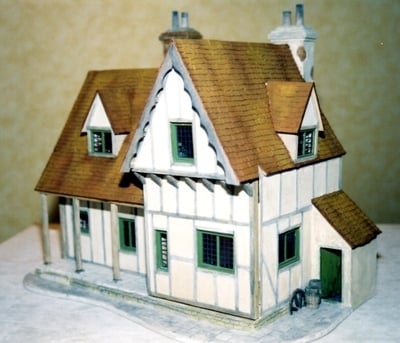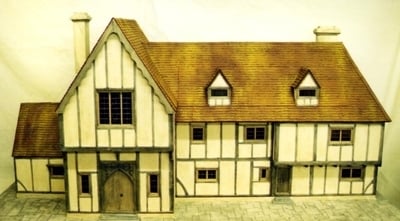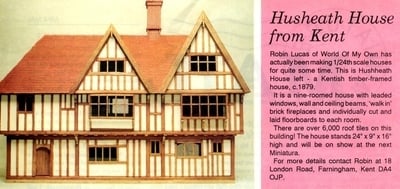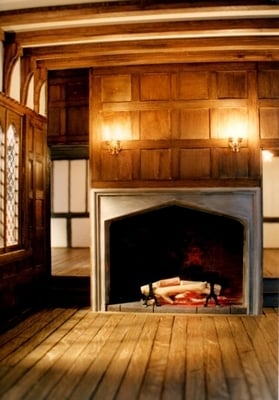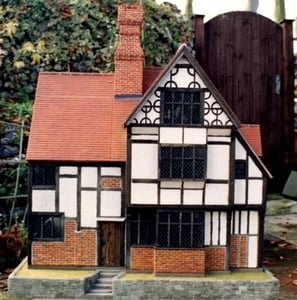 Some of our early adverts in the dollshouse magazines