Home
****NEW PRODUCT**** FINE TIP GLUE APPLICATOR Click here for details
Welcome to the
World Of My Own & Rob Lucas Miniatures website.
We hope you will enjoy browsing our selection of hand-made miniatures.
Miniature Porcelain Dollshouse Dolls by Ann Lucas.
A huge range of

characters

for all periods. Made in fine porcelain from both
our own original moulds and commercial moulds.
As well as the dolls shown, I can also make to your own requirements.
Please

C

ontact us

to discuss your ideas.

Whitewood Dollshouse Furniture
by
Rob Lucas

.
1
/12th Scale furniture for every room in your house. Paint or stain as you wish.
Commissions accepted for special pieces.
Please see our

Gallery

page for pictures of some previous commissions.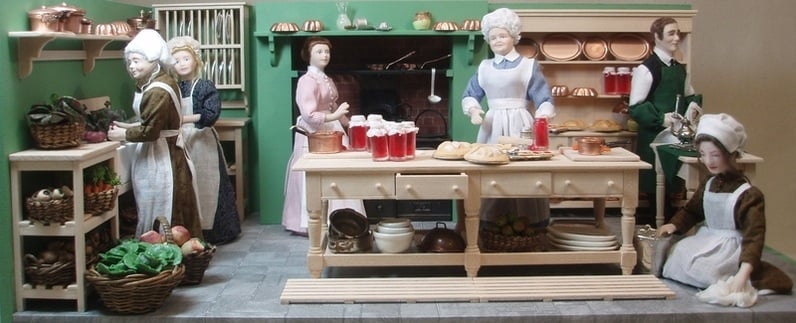 NEWS
In 2014 we began adding to our range of exclusive faces.
(Marked as ****Original WOMO Face****).
Hand-modelled by us, the original heads are
used to make plaster moulds,
from which we make the final castings in fine porcelain.
They are available from us dressed as pictured or to commission.
Look out for more faces in 2015.
We attend a number of dolls house fairs including the Kensington Festivals and Miniatura.
We hope to meet you in person at one of the venues.